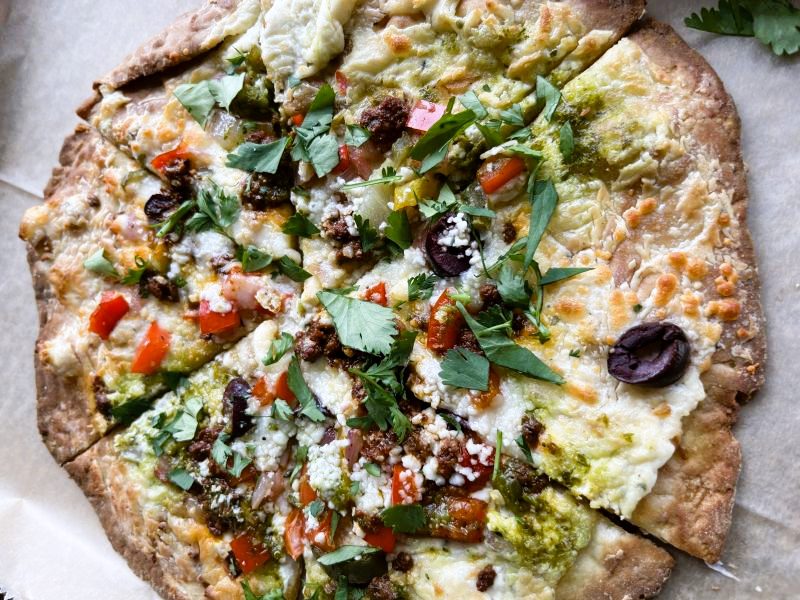 Farm-To-Table Barbeque Kitchen
Welcome to Blue Bear Que at The Nash!
We welcome you to our new location in downtown Racine, WI.
Please browse our menus and consider making a reservation. Our meals are always made from the finest natural ingredients. We offer our guests many gluten-free, keto-friendly, and vegan options as well.

About Blue Bear Que
We're known for our amazing farm-to-table barbecue. Everything in our establishment is fresh and made from scratch daily. Whether it's our meat, sides, sauces, bread, or dessert, nothing here is pre-packaged or processed!
We are proud to source our ingredients from local farms and vendors. That means you're always eating the best of the season—no matter the time of the year.
We don't compromise on quality; you're sure to taste the difference!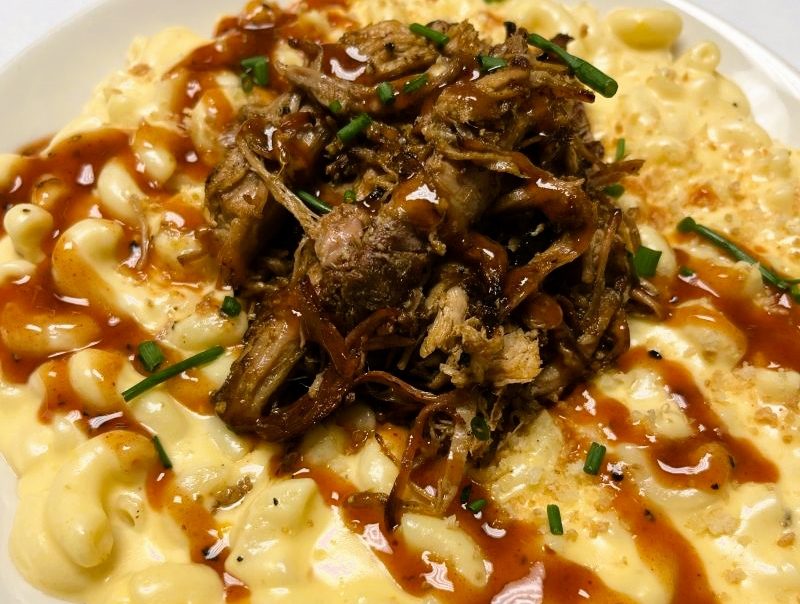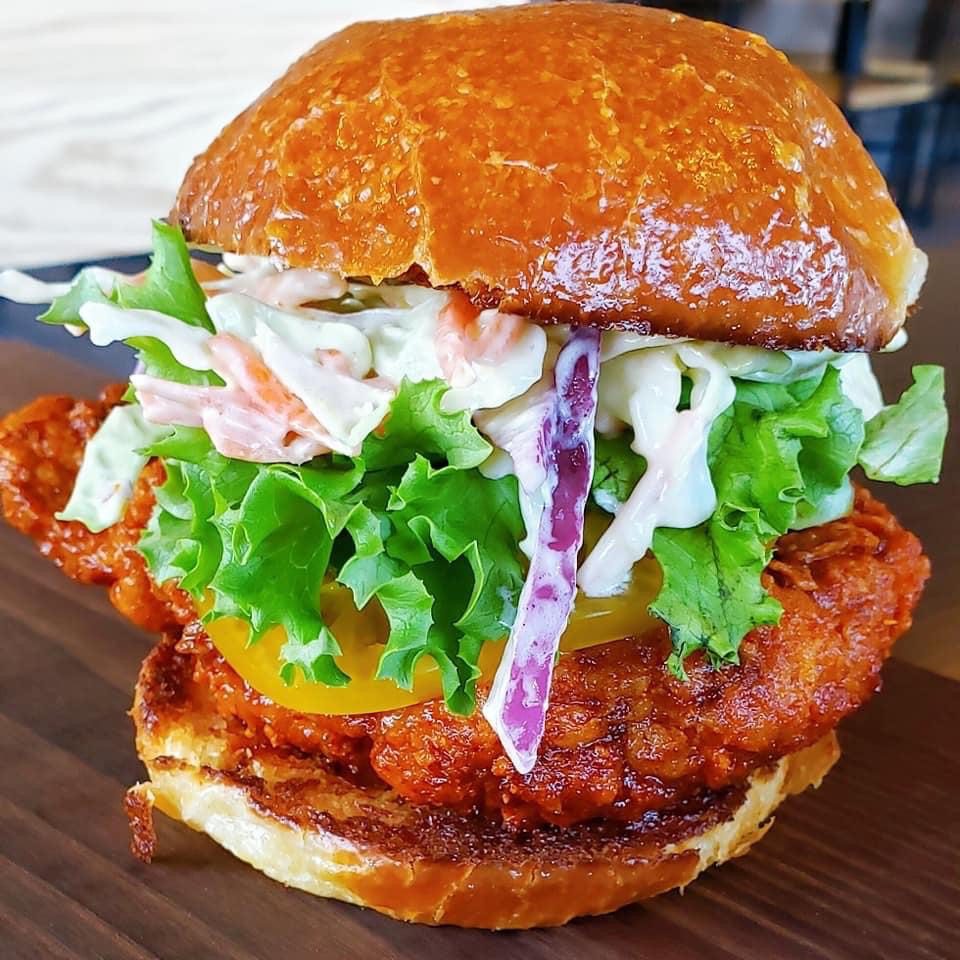 Find us in Downtown Racine, WI
Our restaurant is now located inside The Nash, a downtown venue known for its live music and events, and the beautiful, historic brick building it shares with Indian Motorcycles of Racine.
We've got plenty of indoor seating available—along with a spacious outdoor deck that's open Spring through Fall, depending on the weather. You'll find that there's ample space for parking in our private lot and on the streets nearby.
Special Occasion?
This summer, host your rehearsal dinner, post-wedding brunch, and other large gatherings and private parties on our outdoor deck. We've also got a private indoor dining area for those interested.
Our Meat is Slow-Smoked to Perfection
At Blue Bear Que, we know our meat and ensure to smoke it in such a way that you get to enjoy its complex flavors and unbelievable tenderness. We also make our own special-recipe BBQ sauces!
Ready to try our Beef Brisket, Pulled Pork, Baby Back Ribs, Pulled Ham, Smoked Kielbasa, and Smoked Chicken? We've also got combo plates so everyone can get a taste of Blue Bear Que.
Your New Sunday Tradition
BBQ Brunch at Blue Bear Que
Our BBQ Brunch is served on Sundays from 8 AM – 2 PM. Reservations are recommended.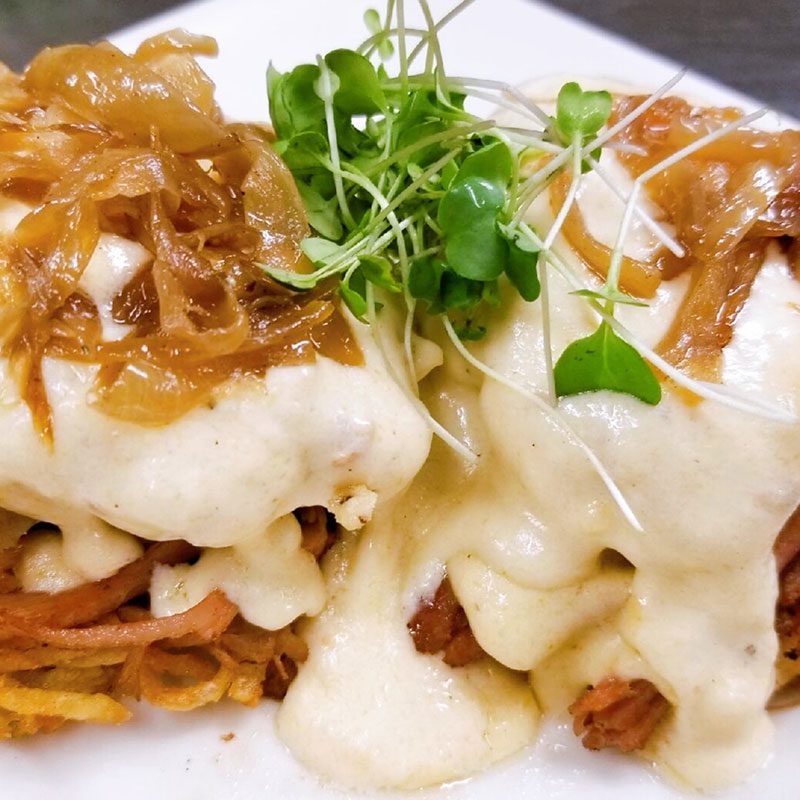 Try our omelets, breakfast burritos, and famous BBQ egg benedicts!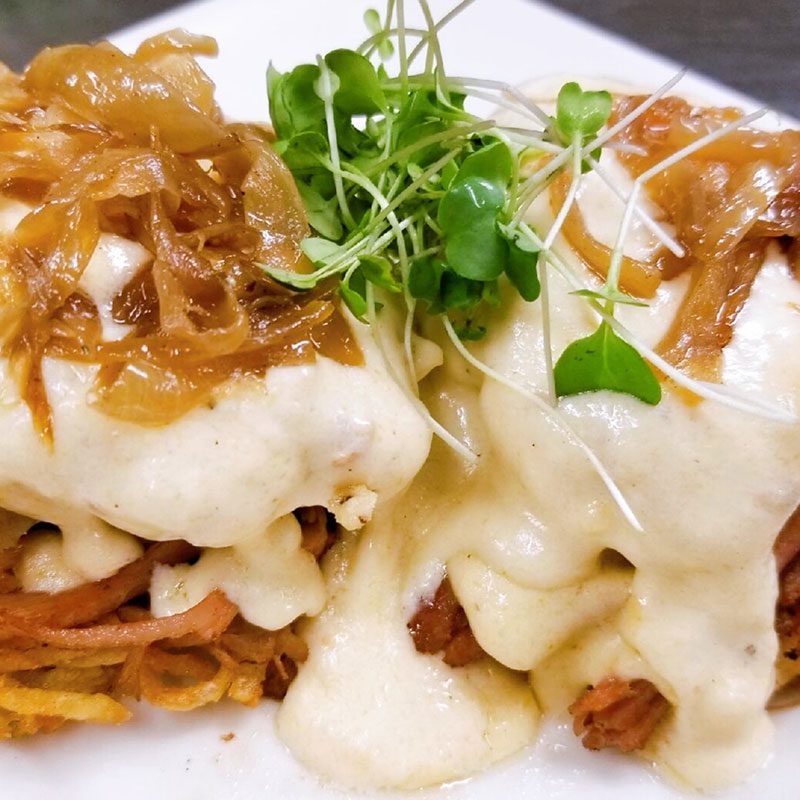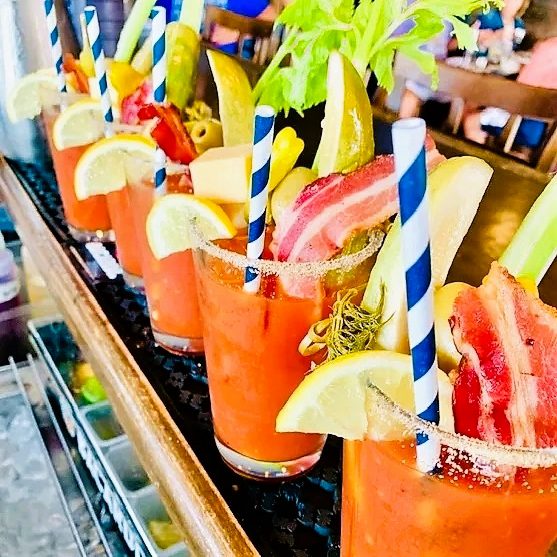 Start with our flavor-packed house Bloody Mary or upgrade to The Smokey Bear, a jumbo bloody topped off with brisket, smoked kielbasa, cheese, bacon, and more!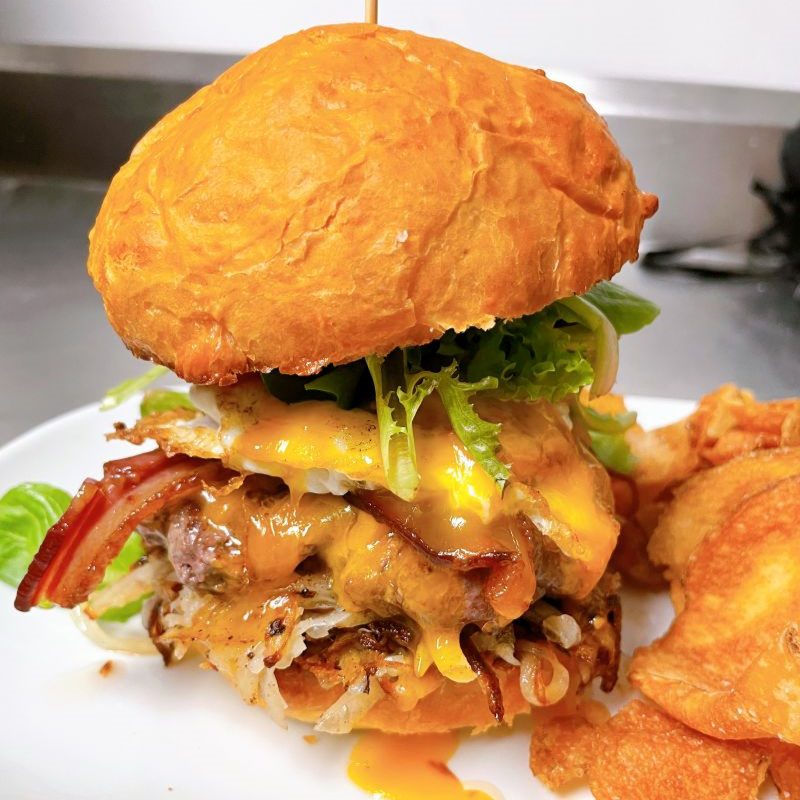 Get a taste of our "Blue-Beary" Mimosa with our fresh-squeezed OJ and blueberry syrup that hits the spot!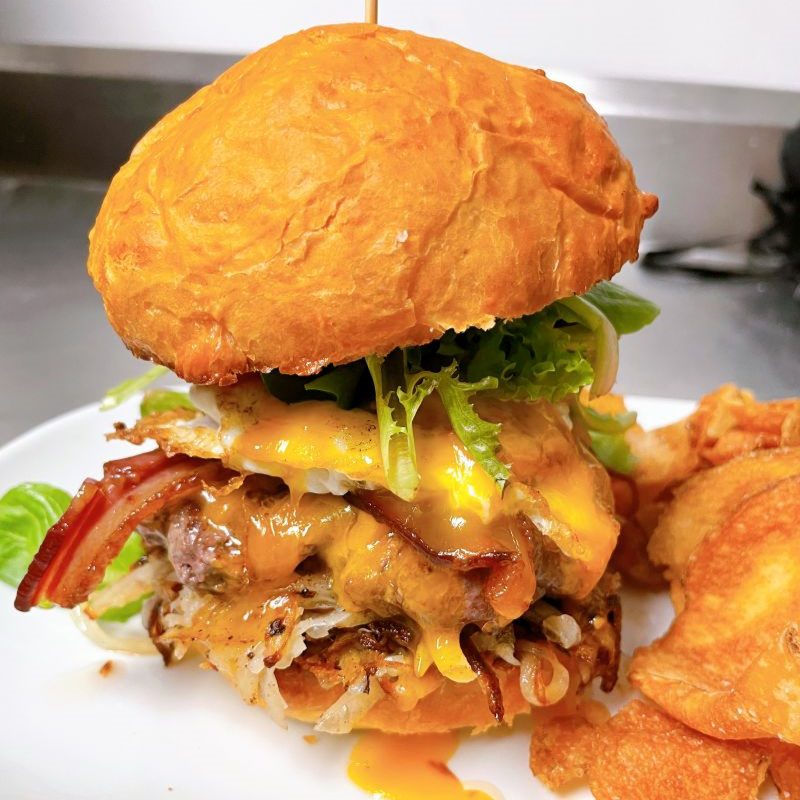 Got a Taste for Craft Cocktails
And Local Brews?
What better way to start your meal than with a delicious hand-crafted margarita, old fashioned, or spiked sweet tea? House mixes and freshly-squeezed juices take our drinks a step above the ordinary.
Our beer selection is also curated to offer local and seasonal brews that pair perfectly with our Barbecue and other entrees. From light lagers to dark and complex stouts, you'll always find something amazing at Blue Bear Que.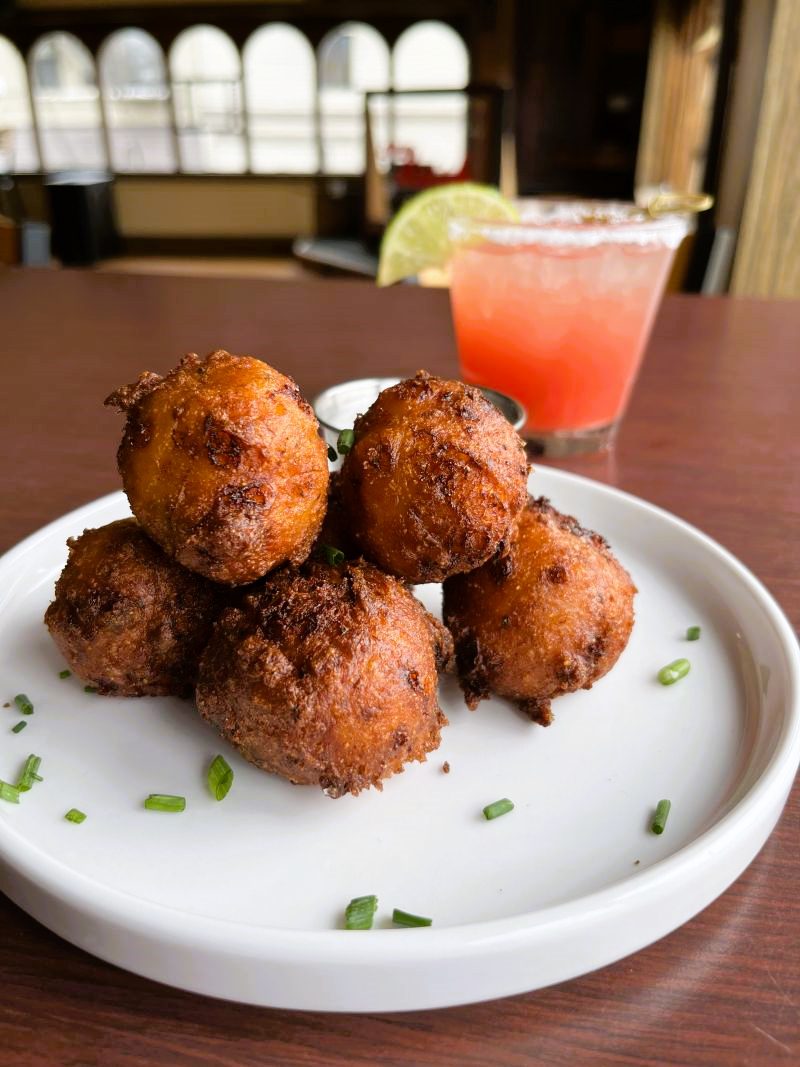 Raving Reviews
Here's what they're saying!
Love the Smoked Ribs. The Smoked Brisket and Pulled Pork were awesome too. So many great options that I'm not limited to just a couple of things on the menu. Absolutely love the smell of smoking the meat on-site.
Outdoor Dining · Healthy options · Great food · Classic cocktails
We ordered dinner from here last night for the first time and it was worth it! We had the brisket and chicken sandwiches with duck ft fries which were amazing! We will be back!
Large menu · Farm-to-table · Great dessert
We Can't Wait to See You!